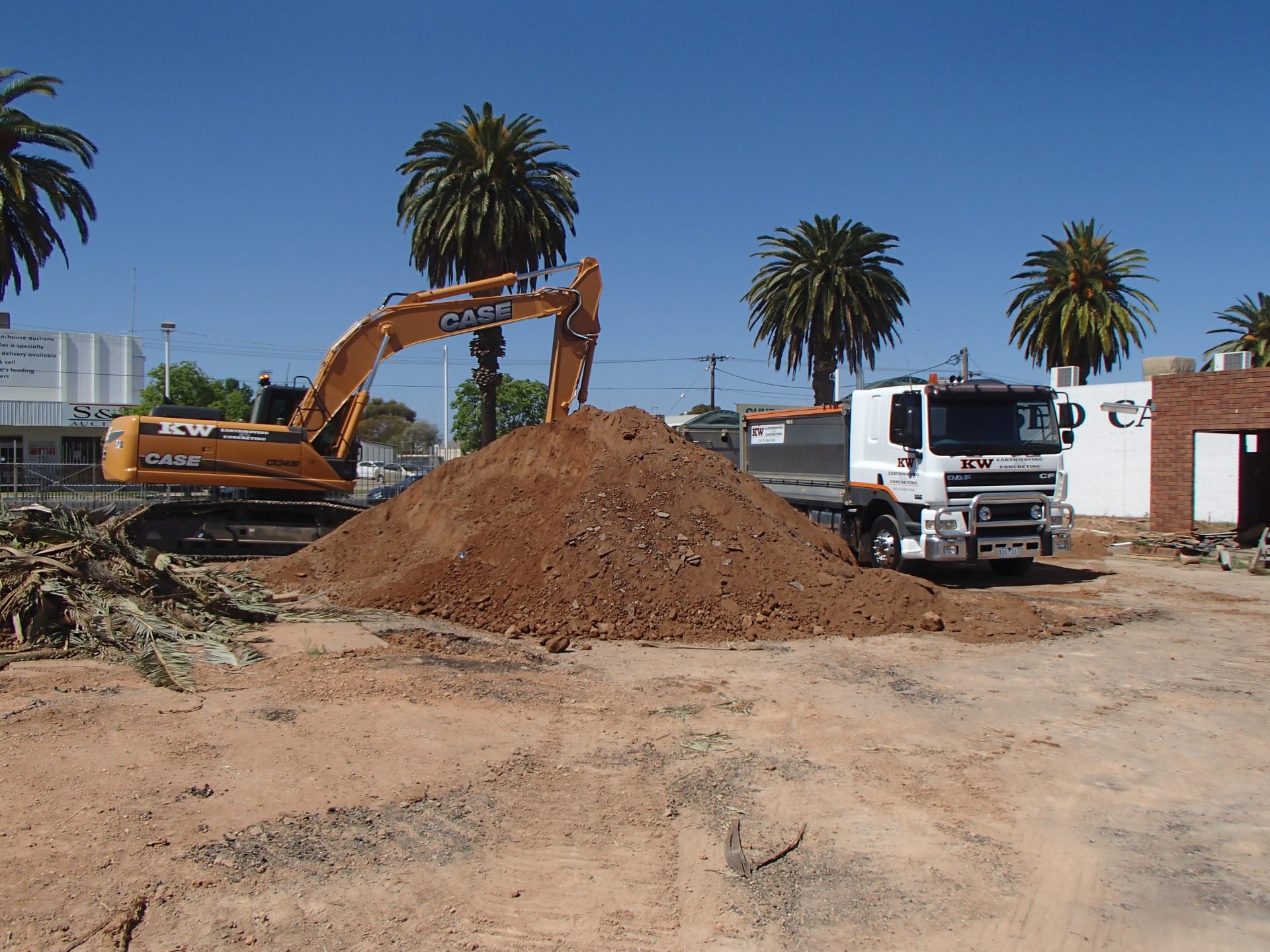 Experts in excavation based in Mildura, Vic
Are you on the market to develop your commercial or residential property? If you need an experienced and reliable excavation company then KW Earthmoving Mildura is the excavation contractor for you.
When it comes to excavation you need an operator that has the experience and skills to get the job done right. KW Earthmoving offers you earthmoving services that meet the highest standards of reliability and workmanship.
We will help you with all your earthmoving, demolition, site cuts, and excavation needs. Based in Mildura, KW Earthmoving has the flexibility to service Northwest Victoria and parts of Southern New South Wales. We are licensed to take care of everything from site prep and demolitions to rock drilling and dirt removal.
Looking to hire heavy machinery? Take advantage of our extensive dry-hire services which include construction machinery such as bulldozers, tipper trucks, and mini excavators.
Our excavation contractors will remove all excess soil, rubble, and waste from your property leaving the area in ship-shape condition. At KW Earthmoving Mildura we meet all your excavation and demolition needs. Get in touch with us to chat to one of our friendly professionals for a free quote today.